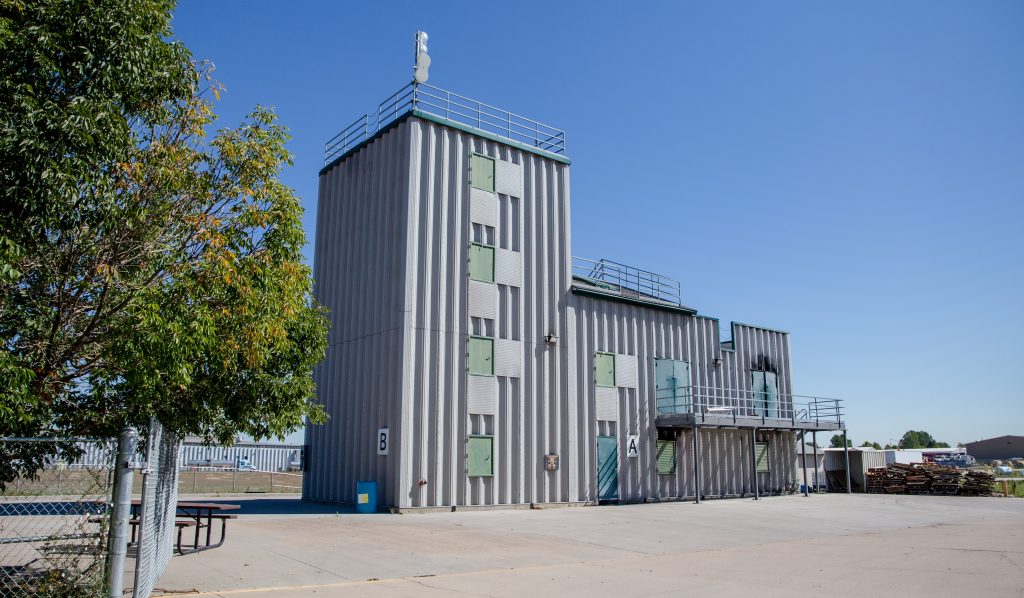 The First Station
Information about this station. 
Training Tower at Station 25
9911 E 104th Avenue
Brighton, CO 80601
Monday -Friday
8.00a - 5:00p
Full time staffed in 2015
Staffed by 3 shifts; 1 Captain, 2 Lieutenants, 3 Engineers (Driver Operators), and 3 Firefighters
Houses (1) Engine and (1) HazMat. Specialty is Hazardous Material Response. Part of Adams and Jefferson County Hazardous Response Authority (Adams/Jeffco).  Members have completed 80 hours of training to obtain HazMat Technication Certification per NFPA 472- Highway Specialist – Air Monitoring- Quarterly training 
Veteran Engine is dedicated to PFC Wesley Shimoda United States Marine Corps.
Covers residential and commercial/industrial
Residential: Dunes, Belle Creek, River Run East and West, River Oaks, Bonney View, and parts of Turnberry.