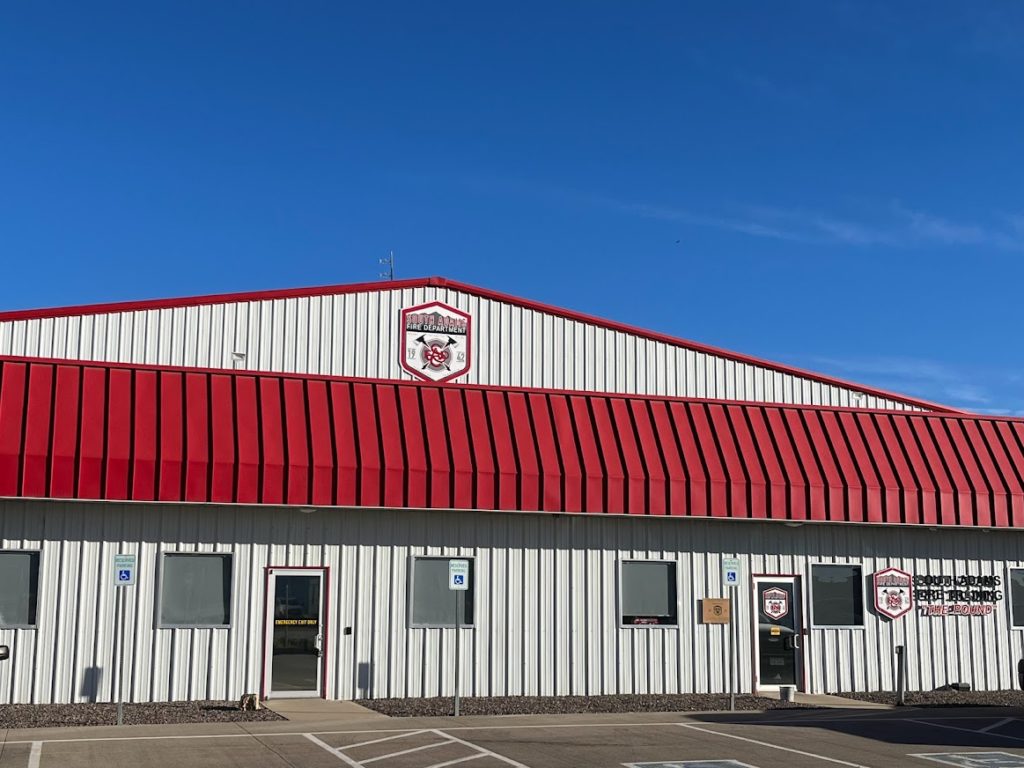 Training and Wellness Center
10705 Fulton Street
Brighton, CO 80601
Monday - Thursday
8.00a - 5:00p
Training and Wellness Facility:
Purchased in 2021, the training site is 4 acres with a 40,000 sq. building. "The Pound" is a state-of-the-art indoor training space with administrative offices, a quartermaster area, multiple conference spaces, and two clean, one dirty classrooms all with audio-visual capabilities. The indoor training bay is a space large enough to accommodate various fire apparatus with a water drainage system for indoor suppression drills.
The wellness side of the building includes our in-house physical therapist, a Work Comp Doctors' Office (once a week), in-house physical fitness assessments, a professionally designed gym for training tactical athletes (firefighters), and a post-workout/training sauna. Our training center also includes an SCBA washer, bunker gear extractor/dryer, and duty uniform clothing washer/dryer to reduce the risk of contamination from work-related carcinogens.
Workout Facility/Gym: It is important for our team to maintain good health on the job and our new gym supports the importance to have a good fitness level in order to maintain a high level of performance and to stay safe and injury-free.