SACFD Earns New ISO Classification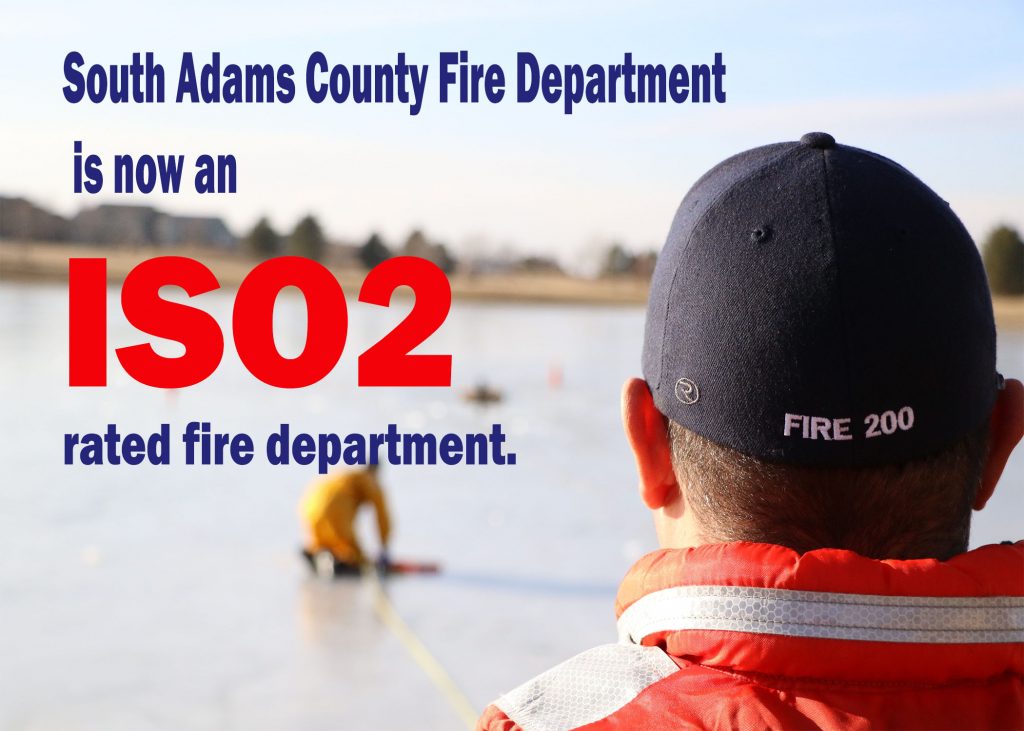 SACFD Earns New ISO Classification
New ranking puts department in the top 2% nationwide.
South Adams County Fire Department is proud and excited to announce we have received notification from the Insurance Service Office (ISO) that based on our recent evaluation, we are now a Class 2/2x Fire Department.  This rating is a significant improvement from our previous rating (of nearly a Class 6/9).   South Adams County is now one of the 1,243 fire departments (out of nearly 49,000) in the United States with a Class 2 rating.
ISO analyzes relevant data using the Fire Suppression Rating Schedule (FSRS).  From this data, ISO assigns a fire department a Public Protection Classification from a Class 1 to a Class 10.  Class 1 is the highest rating, and Class 10 indicates a department does not meet ISO's minimum criteria.
The ISO rating is based on three components:
The community's emergency communications capabilities, including 911 telephone systems, adequacy of telephone lines, operator supervision and staffing, and dispatching systems.
The quality of the fire department, including adequacy of equipment, sufficiency of staffing, level of training and the geographic distribution of fire companies.

The water system / supply in that particular region.
The new rating may lower insurance premiums for some residents.  It is important to check with your insurance company to see if the new rating will translate to lower premiums. (Note: Due to differences in how each company calculates premiums, it is impossible to generalize how an improved ISO rating will affect each individual homeowner / business owner.)
Additional benefits to the Fire Department include using the grading criteria to help in planning for training, equipment and the need for future stations and personnel to ensure we maintain our current high level of service
Follow Us on Social Media
SACFD Wants to Hear from You